ABQ Dream Homes
9201 Montgomery NE Ste 101
Albuquerque
,
87111
United States
See map:
Google Maps
---

Veronica Gonzales
Albuquerque,
Business Phone
505- 440-8956
Serving Areas:
Albuquerque
---
About ABQ Dream Homes
Albuquerque Real Estate by ABQ Dreamhomes and Veronica Gonzales. Our website is packed full of information on all of Albuquerque's real estate and all surrounding areas. We offer today's best MLS Searches and Home Finding technology, the ability to save your searches, sign up for new homes and price changes, and much, much more. ABQ Dreamhomes is your firs stop for all homes and properties for sale throughout Albuquerque.
With  over 14 years of dedicated and professional real estate service and a lifetime of living in Albuquerque New Mexico, Veronica Gonzales is an excellent choice for all of your real eestate leads. As a highly specialized buyers agent she has helped countless people find and purchase their new home in Albuquerque, New Mexico. And if you're looking to sell your home, then listing with Veronica is the right choice. Her cutting edge marketing and extensive knowledge of the market will help you sell your home in a timely fashion and for tthe right price.
If you're looking to buy, use the Albuquerque Real Estate & MLS Search  on our website and get notified of new homes on the market, save your searches and even see recent price changes on listings.
We cover all of the greater Albuquerque area so please use the helpful links below to find a home in any of these areas.
Sincerely.....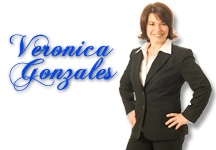 View our Featured Listings
---
---
Reviews & Feedback

If you have an experience working with ABQ Dream Homes and would like to share it with others, please write a review or a short feedback.