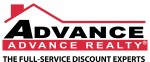 Advance Realty
9614 Deereco Rd
Timonium
,
21093
United States
See map:
Google Maps
---

Donna Spare
Timonium,
Business Phone
410-977-5252
Alternative Phone
410-561-0004
Serving Areas:
Columbia, Anne Arundel County, Dundalk, Ellicott City, Catonsville, Arbutus, Elkridge, Federal Hill, Middle River, Cockeysville, Edgewood, Eldersburg, Kingsville, .Parkville
---
About Advance Realty
I love being a realtor! Why use Advance Realty and Donna Spare? We negotiate the best deals, list the best homes, have the biggest network of buyers looking for homes, and market properties more effectively, both on the web and off. That's why people come back to us again and again. That's why we sell more homes! We are proven winners - and people know it! Whether you're looking for your first home, your dream home or an investment property, we are committed to providing you with the highest quality buyer service. When making the type of investment that buying a home requires, you deserve to have all the latest market information and the very best advice, both of which we can provide at a discounted fee. The decision to sell a home is often dependent on many factors. Whatever your reasons are for selling, our proven effective marketing strategies will ensure that you get the highest possible price for your home. I guarantee to provide you with professional, ethical and confidential service and keep you fully informed every step of the way. Check out my website, http://www.donnaspare.com.
---
---
Reviews & Feedback

If you have an experience working with Advance Realty and would like to share it with others, please write a review or a short feedback.