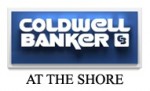 Coldwell Banker At The Shore
3119 Brigantine Blvd.
Brigantine
,
08203
United States
See map:
Google Maps
---

Catherine (Kate) Sorrentino
Brigantine,
Business Phone
609-377-9932
Alternative Phone
609-266-9500
Serving Areas:
Margate, Atlantic City, Ventnor, Longport, Somers Point, Egg Harbor Township, Brigantine, Absecon, Northfield
---
About Coldwell Banker At The Shore
Greetings! I am Catherine "Kate" Sorrentino, your full service Realtor! Representing Buyers, Sellers and Vacationers alike, here in New Jersey's best kept secret - Brigantine Beach! My real estate services, knowledge and expertise extend beyond Brigantine Island to include all areas of the South Jersey Shore, as well as the surrounding Mainland. Whether looking to buy, sell or rent, I am here for you one hundred percent! I am committed to fulfilling all of your real estate wants, needs and goals with the highest degree of ethics, honesty and professionalism.
I have made Brigantine my home for twenty years, and have been a REALTOR passionately selling real estate, for the past nine. I am affiliated with one of the most prestigious real estate firms in Brigantine, Coldwell Banker At The Shore. Our town slogan is "Brigantine Beach - an island you'll love for life". No words could be more true to describe how you will feel, once you come and spend some time here.
I'm as passionate about selling real estate, as I am passionate about this island. No agent will work harder or give more of themselves to achieve your goals. Whether you are looking to buy or sell, my extensive knowledge of the market, and my good old fashioned tenacity, will immediately shine thru.
"About Kate" can be summed up in one sentence: I love where I live, and I love what I do.  
Contact me anytime to discuss the possibilities of adding a New Jersey Shore property to your asset portfolio.
Read more:
http://www.realtown.com/members/kateinbrig#ixzz0JwAscYQS&C
---
---
Reviews & Feedback

If you have an experience working with Coldwell Banker At The Shore and would like to share it with others, please write a review or a short feedback.