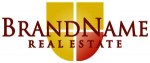 Brand Name Real Estate
207 East Bay Street Suite 311
Charleston
,
29401
United States
See map:
Google Maps
---

Chris Brand
Charleston,
Business Phone
8433452932
Alternative Phone
8433452932
Serving Areas:
Mount Pleasant, Charleston, Summerville, Johns Island, James Island, West Ashley, North Charleston
---
About Brand Name Real Estate
Charleston Real Estate agents with Brand Name Real Estate serve the entire Charleston SC area.
Brand Name Real Estate features many listings for Charleston real estate. Browse our Charleston SC Real estate listings for Charleston, Mount pleasant and Summerville and all other areas.
---
---
Reviews & Feedback

If you have an experience working with Brand Name Real Estate and would like to share it with others, please write a review or a short feedback.