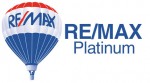 RE/MAX Platinum
6870 Grand River
Brighton
,
MI
,
48114
United States
See map:
Google Maps
---

Gary Smith
Brighton, MI
Business Phone
248-202-8411
Serving MI Areas:
Milford, Commerce Twp, White Lake, Livingston County- Brighton
---
About RE/MAX Platinum
Internet Professional Realtor(R). Map search of Michigan, specializing in waterfront properties.
---
---
Reviews & Feedback

If you have an experience working with RE/MAX Platinum and would like to share it with others, please write a review or a short feedback.