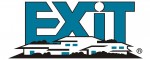 John Wood-Realtor
1350 Farrow Pkwy Suite B
Myrtle Beach
,
29577
United States
See map:
Google Maps
---

Business Phone
843-655-3941
Serving Areas:
All of Myrtle Beach and Surrounding Areas
---
Hello and thank you for visiting me and Exit Grand Strand properties on the web. If chosen to be your realtor I promise to work endlessly and quickly to solve any of your buying or selling needs. Having access to the latest technologies and resources I am confident you will love the service and results you would receive. I am accessible every day for any questions or information you may need. I realize the importance of customer satisfaction in my industry and strive to achieve this for each and every client of mine. I will gain your trust and confidence from the beginning and fulfill all your expectations.
I have over 23 years experience in the real estate field and have been a resident of Myrtle Beach for the last 10 years. This is a wonderful area to live and to raise a family. I have been married for 15 years to my beautiful wife Laura and we recently adopted a boy from South Korea named Leyton. I also have a daughter named Sarah who is 16. They all love it here as I am sure you would as well. Please do not hesitate to call or email anytime for any questions you may have.
---
---
Reviews & Feedback

If you have an experience working with John Wood-Realtor and would like to share it with others, please write a review or a short feedback.