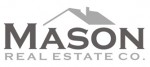 Mason Luxury Homes
18 W. Greenhill Terrace Pl.
The Woodlands
,
77382
United States
See map:
Google Maps
---
Kyle Mason
The Woodlands,
Business Phone
281-651-2634
Serving Areas:

---
About Mason Luxury Homes
Full-service luxury real estate brokerage serving all of the Greater Houston metropolitan area.
Contact Kyle Mason and his team seven days per week to discuss the Houston real estate market.
---
---
Reviews & Feedback

If you have an experience working with Mason Luxury Homes and would like to share it with others, please write a review or a short feedback.