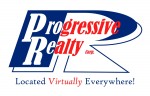 Progressive Realty Corporation
---

Jim Paulson
Boise,
Business Phone
208-573-0471
Serving Areas:

---
About Progressive Realty Corporation
Progressive Realty Corporation is primarily involved in offering real estate brokerage services in Boise Idaho and the surrounding areas. Our agents specialize in residential (existing home and new home communities); income properties, vacation properties and vacant land. We also assist with select commercial projects.
---
---
Reviews & Feedback

If you have an experience working with Progressive Realty Corporation and would like to share it with others, please write a review or a short feedback.