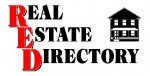 Real Estate Directory
109 7th Street NE
Rochester
,
55906
United States
See map:
Google Maps
---

Myron Lund
Rochester,
Business Phone
507-289-5414
Alternative Phone
507-951-1285
Serving Areas:
Rochester, MN
---
About Real Estate Directory
SERVING ROCHESTER'S HOUSING NEEDS FOR 40 YEARS!! or rent! We will help you buy, sell, build or rent!! Buying a home is sometimes a complex undertaking. Hiring us, real estate professionals, will help save you time and money. Together, we will determine your needs and wants and find or sell your home. We promise to make your real estate experience stress-free and agreeable. We possess a wide range of real estate experience and guarantee to find or sell your home in a timely and professional manner. We will make sure that you get the most out of your next real estate transaction by taking advantage of cutting edge technology, products and services. We invite you to contact me with any of your real estate needs and questions, as we are here to serve you, the client! We look forward to hearing from you soon!
Can't find what you're looking for?
Try our Auto Home Search absolutely FREE!  Not only will you be notified by e-mail of all new listings that match your search criteria within our web site, but your home search will also be compared against other participating agents listings within your desired area(s). All new listings added to the system that match your criteria will be emailed to you. 

---
---
Reviews & Feedback

If you have an experience working with Real Estate Directory and would like to share it with others, please write a review or a short feedback.