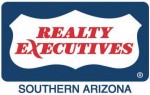 Realty Executive Southern Arizona
12925 N Oracle #131
Tucson
,
92501
United States
See map:
Google Maps
---

Gary & Gail O'Connell
Tucson,
Business Phone
520-203-3999
Serving Areas:
Tucson, Oro Valley, Catalina, Marana, Saddlebrooke, Sun City, Catalina Foothills, Rancho Vistoso
---
About Realty Executive Southern Arizona
Providing quality real estate services for Tucson and Oro Valley area communities. Our site has home searching, community information, and our featured listings for sale.
Tucson Real Estate Services
Gary and Gail O'Connell can provide you with local experience as Tucson Realtors to make sure you have the best possible experience in buying or selling a home. See our Bio here - http://www.housesintucsonaz.com/About/Default.aspx
Tucson Community Information
The city of Tucson Arizona has an long and interesting history that ties in with the native americans, spanish, african american, and asian cultures. Read more about the cities demographics and history here. http://www.housesintucsonaz.com/PageManager/Default.aspx/PageID=1091441
---
---
Reviews & Feedback

If you have an experience working with Realty Executive Southern Arizona and would like to share it with others, please write a review or a short feedback.