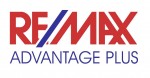 RE/MAX Advantage Plus
7811 Great Plains Blvd
Chanhassen
,
55317
United States
See map:
Google Maps
---

Bill Foster
Chanhassen,
Business Phone
952-253-5608
Serving Areas:
Chanhassen, Chaska
---
About RE/MAX Advantage Plus
RE/MAX Advantage Plus, is one of the preeminent real estate brokerages in central Minnesota. With eight offices across the Twin Cities area, RE/MAX Advantage Plus has remained one of Minnesota's most respected real estate firms, largely because of our level of commitment to redefining personal service. Our growing team of over 200 sales associates are well equipped to navigate any market condition and service our clients and customers towards successful results. If you're looking for a home, we can show you any property listed on the Regional MLS of Minnesota. We offer a full suite of services through our in-house title and mortgage affiliations, ensuring reputable support and smooth transactions. We recognize that for continued growth and success our commitment must be to provide superior result producing services to our clients, while at the same time equipping our sales associates with the most cutting edge technologies available.

Prior to launching his formal real estate career in 1998, Bill Foster was a senior corporate executive, helped take a technology company public in 1993 and served on several boards of directors. In addition to being a mentor and coach to other real estate professionals around the country since 2001, he has been an active real estate investor for over 25 years. A licensed broker since 2003, Bill has been a RE/MAX brokerage manager since 2007. He has been a resident of Eden Prairie for 27 years, where he lives with his wife and the last two of his six children (and two boxers). Bill spends his spare time as a traveling swim dad with his twin boys' swimming competitions and enjoys time away at their second home on Table Rock Lake in the Ozarks.
---
---
Reviews & Feedback

If you have an experience working with RE/MAX Advantage Plus and would like to share it with others, please write a review or a short feedback.