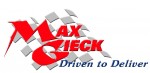 ALLSTAR Realty
1001 Golf Course Rd. United States
Albuquerque
,
87124
United States
See map:
Google Maps
---

Max Gieck
Albuquerque,
Business Phone
505-269-5133
Serving Areas:
Albuquerque, Rio Rancho
---
About ALLSTAR Realty
Marketing homes and land in this unique community of the Westside of Albuquerque. This area offers an abundance of neighborhoods to meet any need. If you want to find a home in the trendy area of Corrales and High Resort or a luxury home in Los Ranchos De Albuquerque, to the great new subdivisions in Taylor Ranch, Paradise Hills and Ventana Ranch. We have homes from Pueblo to Contemporary, Territorial to Brick Ranch styles. New homes and quality resale homes, Albuquerque's Westside offers them all. I hope you'll allow me to help you with your search! I am driven to deliver the very best
---
---
Reviews & Feedback

If you have an experience working with ALLSTAR Realty and would like to share it with others, please write a review or a short feedback.