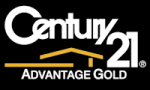 CENTURY 21 Advantage Gold
2010 Oregon Avenue
Philadelphia
,
19145
United States
See map:
Google Maps
---

Brian Douglas
Philadelphia,
Business Phone
215-465-1400
Alternative Phone
215-385-5015
Serving Areas:
Philadelphia
---
About CENTURY 21 Advantage Gold
Your comprehensive source for buying and selling Philadelphia homes and real estate. My name is Brian Douglas and I invite you to browse my website, YourPhillyHome.com, for a variety of useful information designed to help you buy or sell a home more effectively in the Philadelphia area. So whether you're buying or selling Your Philly Home, please feel free to Contact Me, and I will be happy to help you with all of your Philadelphia real estate needs.
---
---
Reviews & Feedback

If you have an experience working with CENTURY 21 Advantage Gold and would like to share it with others, please write a review or a short feedback.