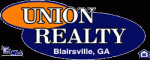 Union Realty Company
197 Earnest Street
Blairsville
,
30512
United States
See map:
Google Maps
---

Amanda Brock
Blairsville,
Business Phone
706-745-2188
Toll Free
800-648-2686
Alternative Phone
706-897-6636- Cell
Serving Areas:
Blairsville Ga, Blue Ridge GA, Hiawassee GA, Young Harris GA
---
About Union Realty Company
I SPECIALIZE IN SHOWING & SELLING PROPERTY IN I am A Full Service Real Estate Agent in North GA. I Specialize in the Areas of BLAIRSVILLE GA, HIAWASSEE GA and BLUE RIDGE, GA . I Also SPECIALIZE IN LAKE NOTTELY HOME FOR SALE and LAKE CHATUGE HOMES FOR SALE. I have access to over 10,000 listing and know the real estate market well so I can help you to get the most for your money. Please give me a call today. I pride myself on repeat business and hope you will come to understand why.
---
---
Reviews & Feedback

If you have an experience working with Union Realty Company and would like to share it with others, please write a review or a short feedback.