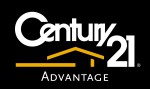 Century 21 Advantage
3500 S Western Ave
Sioux Falls
,
57105
United States
See map:
Google Maps
---

Dustin Nunn
Sioux Falls,
Business Phone
605-400-3221
Alternative Phone
605-336-2121
Serving Areas:
Brandon, Harrisburg, Hartford, Sioux Falls, Southeast South Dakota, Tea, Baltic, Crooks, Lyons, Valley Springs
---
About Century 21 Advantage
agentnunn.com is the easiest, and most entertaining site to find Real Estate in Sioux Falls and the surrounding areas.
Sioux Falls South Dakota is growing rapidly do to a stable and increasing job marked and low unemployment rate. Home values have stayed stable through the economic down falls which gives a great opportunities to anyone wanting to buy or sell their home in Southeast South Dakota.
---
---
Reviews & Feedback

If you have an experience working with Century 21 Advantage and would like to share it with others, please write a review or a short feedback.