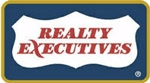 Realty Executives
2201 Jack Warner Pkwy
Tuscaloosa
,
35401
United States
See map:
Google Maps
---

Jerome "Jay" Beams
Tuscaloosa,
Business Phone
(205) 310-8528
Toll Free
888-839-9055
Serving Areas:
Tuscaloosa, West Central Alabama and The University of Alabama markets
---
About Realty Executives
Full service real estate serving Tuscaloosa, West Central Alabama and The University of Alabama markets.
I specialize in the sales and marketing of Tuscaloosa County's fine homes.
As a Realtor, I strive to set the standard for ethics, professionalism, and competence.
I am committed to delivering my clients the highest level of personal service, professional representation, and technical expertise. With empathy and concern, I shall seek to understand and satisfy the needs of each client as an individual.

I will never place anything, including my own interests, before my absolute loyalty, fidelity, and fiduciary duty to my clients.

I will pursue the highest levels of professional education and technical innovation so that I may best represent my clients.

I shall treat all people in a fair, honest and respectful manner.

I aspire to serve a diverse clientele and to contribute to our community as a whole.

I believe that a company's true value shall be measured by the level of respect which we have earned from our clients/customers and from our competitors.
                   
Jerome "Jay" Beams ... Committed to Excellence ... Dedicated to Service!
---
---
Reviews & Feedback

If you have an experience working with Realty Executives and would like to share it with others, please write a review or a short feedback.