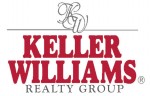 Keller William Realty Group
760 White Plain Rd
Scarsdale
,
10583
United States
See map:
Google Maps
---
Real Estate Associate Broker
Scarsdale,
Business Phone
914-902-3252
Alternative Phone
914-713-3270 x178
Serving Areas:
Scarsdale, Ardsley, Westchester County, Westchester County NY, White Plains, New Rochelle, Yonkers, Bronx, Irvington, Bronxville, Dobbs Ferry, Bronx County NY, Mt.vernon, Ossining, Tarry Town, Pleasentville, Va
---
About Keller William Realty Group
My commitment to real estate is based on integrity, reputation, honesty and great service. I draw upon my many years of experience as a real estate investor in residential, multi and commercial properties to aid my clients in achieving their goals. My many years in business have helped shape my strong sense of customer service and my ability to negotiate decisively and efficiently for my clients. Whether selling a condo or buying a luxury home. I am completely committed to every situation and to all of my clients providing them with great service. PROFESSIONAL Rummy Dhanoa is native to Westchester County NY , educated in the public school system and at Mercy College where he received his bachelors degree in Computer Science. A Licensed Real Estate Associate Broker, I was first licensed as a REALTOR® in 2002, I have the experience and expertise needed to provide clients and customer with the highest degree of professional advice. My past experience includes owning several Properties, as well as building single family homes. I have extensive training in negotiation, interpersonal communication, and cross-cultural awareness. QUALIFICATION: 15 Years of Business & Professional Experience Licensed and Up-To-Date Prepared - Knowledgeable in the Marketplace Strong Negotiating Skills Competitive & Highly Motivated Planned successful marketing and advertising strategies and developing new accounts, bringing more businesses and greater economic support to the city Expanded customer base through a variety of effective sales techniques Identified and resolved conflicts between sellers and buyers, employees and management, clarifying work relationships and alleviating communication problems Management & Marketing Background A reputation for honesty & personal Integrity Utilizing the Latest Technology EXPERIENCE with a TRACK RECORD Hundreds of Satisfied Client and Customers References and Testimonials available Devoted to continuing education & training Property Manager Excels in public relation, marketing, human resources, and procedures administration Fluent in Hindi Fluent in Punjabi Experience in Managing own Business Appraisal Certification
Welcome TO WESTCHESTERLISTING.COM !!!
Your 1 Stop: Buying and Selling Real Estate in Westchester/Bronx NY County
FREE REAL ESTATE MARKET CONDITION REPORT!
FREE MLS SEARCH FOR BRONX & WESTCHETER REAL ESTATE
FREE RUMMY BEST BUYER LIST!! (Coming Soon)
FREE NEWS AND MARKET UPDATE!! (Coming Soon)
FREE BUYERS SERVICE!!   I NEED A REALTOR TO HELP ME BUY MY NEXT PROPERTY!!
I AM ALWAYS THERE FOR OUR CUSTOMERS AND THE COMMUNITIES WE SERVE!
Welcome to my website. As a Realtors® I am committed to providing excellent service while assisting you in your buying or selling process. It is my attention to the fine details that help set myself apart from other real estate professionals. I hope you continue to make Rummy Dhanoa at KELLER WILLIAMS REALTY GROUP 
THE
place to buy and sell real estate in Westchester County NY and Bronx County NY .
As a consumer you are entitled to all available resources for your real estate needs and I am here to help.
I not only want to deliver the best Real Estate Service experience, you should expect it!
Let me put my Knowledge, Experience, Dedication and Negotiating Skills to Work for You. want you to have...
Having Trouble selling you PROPERTY In this Market!!
CAN'T GET THE RIGHT ANSWERS FROM ANY ONE!
Want to know how YOU can sell in Less Then 4 Months!
WARNING!!! SELLERS DON'T BE FOOLED! BY JUST LISTING IT ON THE MLS,
SOLUTION!!! THERE IS A SHIFT IN THE MARKET:

  ASK ME HOW YOU CAN GET YOUR PROPERTY SOLD IN THIS MARKET!!!
97 % OF ALL BUYERS COME THROUGHT THE INTERNET!
97 % OF ALL BUYERS ARE WORKING WITH A REALTOR!
          94 % BUYERS SEARCH THROUGH  REALTOR.COM WHEN LOOKING FOR THEIR NEXT HOME!
97 % OF ALL BUYERS TODAY WANT  COMP'S IN THE AREA BEFORE MAKING AN OFFER ON A THEIR NEXT HOUSE!
CALL ME TODAY! AND ASK ME ABOUT
MY MARKETING CAMPAIGN TO OVER 50 +
LOCALLY AND INTERNATIONL WEBSITEs!!
CALL ME TODAY ! I ONLY GET PAID WHEN YOUR HOUSE IS SOLD!
---
---
Reviews & Feedback

If you have an experience working with Keller William Realty Group and would like to share it with others, please write a review or a short feedback.