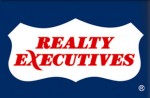 Realty Executives of Kansas City
11401 Ash
Leawood
,
66211
United States
See map:
Google Maps
---

Michael Russell
Leawood,
Business Phone
913-681-1383
Serving Areas:
Olathe, Overland Park, Lenexa, Shawnee, Leawood, Johnson County Kansas
---
About Realty Executives of Kansas City
With over 9,000 Realtors in the Kansas City metro area to choose from, you not only want to choose someone with a successful business but one with whom you can establish a personal connection as well. Why is this so important? Because a Realtor's personal background gives you an indication as to their behavior, conduct and work ethic while working with you to sell and/or buy a home. Michael and Tracy Russell work and live in Johnson County with their two boys, Jake (3) and Luke (1). Tracy is an Overland Park native and after living in various parts of the country, decided it was time to come home to raise the family. Michael and Tracy are not just Realtors, they are your neighbors with deep roots here and a great desire to continue the legacy of Johnson County being a fantastic place to live and raise a family. The Russells traded in the beauty of Colorado Rocky Mountains for the family-friendly environs of Johnson County and the unprecedented housing options and educational opportunities that are found here. We whole-heartedly believe in this community and strive to sell homes to people who will be great neighbors and continue to make our neighborhoods strong and vital. What sets the Russell Home Team apart from other Realtors? We are truly a neighborhood-oriented, independent family business. We are the "mom and pop" shop on the corner that focuses on customer service and people to people interaction as our top priority. Have you ever seen the Realtor advertisements in the newspaper bragging about $3 million in sales for a given month? That kind of claim will not be made by the Russell Home Team because you are much more than a sales statistic to us. We do not employ masses of inexperienced agents to cut their teeth by selling your home to boost those bottom line figures. This assembly line type of business that focuses on quantity over quality with a "one size fits all" marketing strategy is the antithesis of the Russell Home Team business model. Our promise to you is that we will restrict our listings to fifteen active listings at any given time so that we can give you the personal, specialized service that you deserve for such an important transaction. You can contact the Russell Home Team at 913-681-1383
---
---
Reviews & Feedback

If you have an experience working with Realty Executives of Kansas City and would like to share it with others, please write a review or a short feedback.