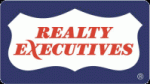 Phoenix Homes Team
11211 N. Tatum Blvd., Suite 130
Phoenix, AZ 85028
---

Matt Pellerin
Phoenix, AZ Realtor®
Business Phone
602-404-9700
Serving AZ Areas:
North Phoenix, Scottsdale, Paradise Valley, Central Corridor, Carefree, Cave Creek, Rio Verde, Pinnacle Peak
---
Carefree Real Estate
Tired of the hustle and bustle of the big city but still want to have the conveniences? Then it's time to move up to a care free lifestyle... Carefree, Arizona that is!
The city of Carefree is located in Maricopa County and covers approximately 8.5 square miles. But, despite its small town appearance, residents enjoy access to two metropolitan areas within a few minutes' drive.
Living in Carefree offers more than just beautiful scenery. The city has upscale dining plus wonderful local shops and galleries. If you prefer the great outdoors, there are several lakes and conservation areas nearby offering great hiking, swimming and other outdoor activities. Its no wonder that a home in Carefree may be just what you are looking for! Searching Carefree real estate you'll find some amazing results whether you are looking for a single family home, a million dollar mansion/estate or just a cozy condominium because Carefree homes are unique to the area. In fact, many of Carefree's home blend into their suuroundings on purpose, rather than stick out like a sore thumb.
Contact the Phoenix Homes Team with any questions or for help in finding you the Carefree dream home you've been looking for. As a home or condo buyer, our services are absolutely free to you, so contact or call us today at 602-404-9700.
Matthew Pellerin, P.C.
Realty Executives
11211 N. Tatum Blvd., Suite 130
Phoenix, AZ 85028
Business: 602-404-9700
E-Mail: [email protected]
Web: www.PhoenixHomes.com