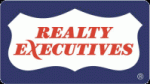 Phoenix Homes Team
11211 N. Tatum Blvd., Suite 130
Phoenix, AZ 85028
---

Matt Pellerin
Phoenix, AZ Realtor®
Business Phone
602-404-9700
Serving AZ Areas:
North Phoenix, Scottsdale, Paradise Valley, Central Corridor, Carefree, Cave Creek, Rio Verde, Pinnacle Peak
---
Central Corridor Real Estate
The Phoenix metropolitan area is still growing by leaps and bounds. However, not all of Phoenix is changing. The city council and town dignitaries are also helping to preserve the past. Historic Central Corridor real estate is being preserved! The Central Corridor is located along Central Avenue from approximately Indian School Road north to 1/4 mile past Northern Avenue while reaching West and/or East only about 1 mile from Central Avenue.
The area was once considered the "ritzy" part of town where only the wealthy lived. Now, the area has more of a small mid-western town feel with tree lined streets and lush lawns. If you are looking for Phoenix homes that are close to all of the conveniences but still have a small town feel, then some of the Central Corridor communities may be just the thing for you. Although Phoenix' Central Corridor real estate is relatively affordable, the area also includes includes Arcadia, and the two ultra exclusive areas of the Biltmore and the Camelback Corridor which have some of the most expensive luxury homes in "The Valley".
Because we realize that a home is often the biggest investment a person makes, and that the neighborhood it is in is just as important as the property itself. Our team prides itself on our superior knowledge of the North Central Phoenix area and we're ready to help you find the perfect fit so contact us today!
Matthew Pellerin, P.C.
Realty Executives
11211 N. Tatum Blvd., Suite 130
Phoenix, AZ 85028
Business: 602-404-9700
E-Mail: [email protected]
Web: www.PhoenixHomes.com