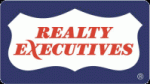 Phoenix Homes Team
11211 N. Tatum Blvd., Suite 130
Phoenix, AZ 85028
---

Matt Pellerin
Phoenix, AZ Realtor®
Business Phone
602-404-9700
Serving AZ Areas:
North Phoenix, Scottsdale, Paradise Valley, Central Corridor, Carefree, Cave Creek, Rio Verde, Pinnacle Peak
---
Pinnacle Peak Real Estate
Pinnacle Peak is a high end luxury community located within the city boundaries of Scottsdale. Its one of the smallest towns in greater Phoenix area with a population of under 10,000. The town took its name from the landmark peak (Pinnacle Peak) just north of the McDowell Mountains.
Pinnacle Peak residents enjoy all of the benefits of small town living without sacrificing any of the big city conveniences. In the late 70's the Pinnacle Peak residents formed the Greater Pinnacle Peak Homeowner Association to protect their interests and way of life that they had all come together to enjoy.
Pinnacle Peak real estate is perfect for those with a love of the great outdoors. Much of Pinnacle Peak has been developed but there are a lot of areas that have been preserved. In 2003, the mountain named Pinnacle Peak became a 150 acre park to preserve the historic beauty of the region. The original Greater Pinnacle Peak Homeowner Association has merged with another community group to keep protecting residents, the desert and native wildlife of the area. Their newsletter has now evolved into a community magazine, A Peek at the Peak.
If you are looking for Pinnacle Peak luxury homes or condos, the Phoenix Homes Team can guide to you to finding the right home for you. Our home specialists are familiar with all aspects of the Pinnacle Peak real estate market and will help you save time and money on your next home purchase. Best of all, as a Pinnacle Peak home buyer our services to you are free. So why not take that next step towards a life of unequaled harmony in Pinnacle Peak and contact us today.

Matthew Pellerin, P.C.
Realty Executives
11211 N. Tatum Blvd., Suite 130
Phoenix, AZ 85028
Business: 602-404-9700
E-Mail: [email protected]
Web: www.PhoenixHomes.com