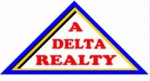 A Delta Realty of Naples
1415 Panther Lane, Suite 250
Naples, 34109
---

Glenn Ginsburg, Broker
Naples, Realtor®
Business Phone
239-593-3581
Serving Areas:
Naples, Bonita Springs, Estero
---
Bonita Springs is often called "The Gateway to the Gulf."
Bonita Springs is located between Naples to the south and Fort Myers to the north on the Gulf of Mexico coast of Florida.
Overshadowed by its neighboring areas, Bonita Springs, grew very slowly until about 1988, when the center of Collier County moved to the north and the communities and developments moved south from Ft. Myers. During the past ten years the population increased almost 27,000 persons or tripling of population from 13,600.
Bonita Springs has been recognized in Homeroute's publication of its Annual "Top 100 Places to Live," ranking number 4 in the United States. It has also been named as one the Top 100 places to live in Relocate America in 2004, as well as recommended by Money Magazine as one the best place to live in America.
You can find more than 2 miles of white, sandy beaches which offers great shelling opportunities, sun-bathing, boating and fishing.
There are numerous golf courses for the golfer as well as gated golf course communities with tennis facilities for those looking to make Bonita Springs their new residence or vacation home location.
If you are looking shopping, you definitely need to visit the Coconut Pointe Shopping Center, one of the country's newest and best malls with every imaginable store, along with fine restaurants and movie theatres.
If you want to explore the housing opportunities in Bonita Springs - please visit my website - specifically for Bonita Springs real estate.