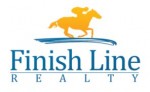 Finish Line Realty
2017 Cedarcrest Drive
Louisville, 40242
---

Jonathan Karlen
Louisville, Realtor®
Serving Areas:
Lake Forest, Louisville, Highlands, Shelbyville, Shelby County, Simpsonville, La Grange, Oldham County, St. Matthews, Henry County
---
The Louisville Home Pros offers the most advanced home search technology that is available. Searching Louisville real estate has never been easier - buyers can search homes for sale using one click searches, city, county, subdivision, zip code, MLS number, radius & polygon map, mobile smartphone, and street name.
Popular Louisville Kentucky Areas / Communities:
Luxury MLS listings can be found by searching homes for sale in Anchorage KY. This long term bedroom community for downtown Louisville residents offers mature trees and scenic vistas for higher end priced home purchasers. Another option is for persons to search all luxury homes for sale in Louisville, Kentucky that feature a price of one million dollars or more in the metro area.
Horse enthusiasts will want to check out Kentucky horse farms for sale that features all farms that are currently on the MLS offering five or more acres of property. You can also check out the L'esprit equestrian community that features a twenty-five mile riding path through the neighborhood and is located in Oldham and Henry counties Kentucky.
Golf fans definitely want to check out the premiere luxury subdivision of Lake Forest in Louisville KY that offers estate homes on two thousand plus acres in the east end. This neighborhood has two country clubs and fourteen lakes available for residents to enjoy. For those golf enthusiasts on a budget, the Indian Springs golf neighborhood is a wonderful course in a really convenient location that is close to shopping, movie theaters, restaurants and malls.
Additional search features:
Buyers can also quickly search Louisville neighborhoods to view properties that are available on the MLS for their desired subdivision or community.
Put the LouisvilleHomePros.com team of experts to work for you today! Be sure to sign up for your free Louisville dream home finder that will allow you to receive automatically by email as they come on the market for the mls.
For more information contact:
Jonathan Karlen
REALTOR
Finish Line Realty
2017 Cedarcrest Drive
Louisville KY 40242