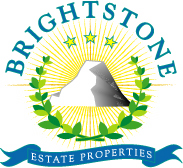 Mike Stone Real Estate
6165 Lockwood Drive
Windsor
,
95492
United States
See map:
Google Maps
---

Mike Stone, Broker
Windsor,
Business Phone
707-836-3445
Serving Areas:
Santa Rosa, Petaluma, Healdsburg, Windsor, Kenwood, Rohnert Park, Cotati, Penngrove, Forestville, Sebastopol, Glen Ellen
---
About Mike Stone Real Estate
Real Estate Broker providing expert representation of Buyers and Sellers of residential property. DRE Boker License #01139380
"Your Best Interests Are My Only Interest" is my motto.
Do You hate calling a salesperson because they will pressure you to buy from them?  
You will never feel pressured by me at all, and I never use any "cheesy" sales techniques.  I'm told by my clients that they are constantly surprised by both my honesty and my intimate knowledge of the Real Estate profession.
I have over 20 years of experience, and I'm a licensed Real Estate Broker, so I don't need to work under the supervision of another Real Estate Broker, like a Real Estate Salesperson Licensee does.
Instead, you will receive the highest level of knowledge and service by being represented directly by the Broker, who is also an expert negotiator.  
---
---
Reviews & Feedback

If you have an experience working with Mike Stone Real Estate and would like to share it with others, please write a review or a short feedback.