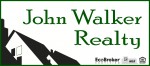 John Walker Realty
7900 Stevens Mill Rd D-209
Matthews
,
28104
United States
See map:
Google Maps
---

John Walker
Matthews,
Business Phone
704-651-8817
Serving Areas:
Wesley Chapel, Charlotte, Matthews, Weddington, Waxhaw, Pineville, Mint Hill, Marvin, Concord, Harrisburg
---
About John Walker Realty
Helping buyers and sellers with their real estate needs throughout the Charlotte, NC region. Offering MLS search tools, green resources, school and mortgage information.
I invite you to visit SoutheastCharlotteHomes.com and make use of the web's richest resource for Charlotte NC home information. Here you will find FREE tools to enable your Charlotte Real Estate Search, accessing ALL Charlotte NC Homes for Sale... single-family residences, condos, townhouses, land and lots. You now have access to an experienced Charlotte Real Estate Agent that knows the area and the market, it's schools, neighborhoods and suburbs. One that will NOT tell you just what he thinks you want to hear, but professional real estate advice on buying or selling Charlotte Homes.
In Mecklenburg County, our coverage area includes but is not limited to homes for sale in Charlotte, Matthews, Mint Hill, and Pineville. In Cabarrus County, we service Harrisburg and Concord as well as homes in the unincorporated areas of the western part of the county. In York County, South Carolina we focus our efforts around Fort Mill and Tega Cay, stretching from Lake Wylie to the Lancaster area. In Union County, we frequent the northwest towns and villages of Weddington, Marvin, Wesley Chapel, Waxhaw, Stallings, and Indian Trail. We are fully licensed to practice real estate throughout all of North Carolina and South Carolina.
What makes our Charlotte NC Real Estate so special are the outstanding neighborhood choices presented to buyers. Historic or new construction, in-town uptown, downtown, suburbs, private, gated... you have but to choose. Myers Park, Eastover, Dilworth, Plaza-Midwood, Elizabeth, Ballantyne, Providence Plantation, The Palisades, Cotswold, Sherwood Forest, Lansdowne, Foxcroft, Skyecroft, Piper Glen, Stonehaven, Farmwood, Olde Sycamore... more Charlotte NC Homes and neighborhoods than we can mention here. But the tools at SoutheastCharlotteHomes.com can help you discover all of them! All prized for their convenience to work and play, stable property values, and fine school options.
Our New Listing Alerts allow you to be the first to know what Charlotte NC Homes for sale have just listed... giving you the edge in your Charlotte Real Estate Search! You customize the search parameters and we'll email anytime a new home lists or a price changes since your last update. Click on listings in your email and get detailed property information, all the pictures, location maps, save the listing so you can track it, even schedule showings! The service is free and you can unsubscribe at any time.
Visit Value Your Property to request a free, detailed comparable market analysis of your Charlotte home before listing. A free service performed by a market-savvy Charlotte Real Estate Agent... one that knows how to evaluate features, select the right comparables, and will take the time to visit the property to get it right. You need to list your Charlotte NC Real Estate with a Charlotte Realtor with experience listing homes... and now you have found one!
---
---
Reviews & Feedback

If you have an experience working with John Walker Realty and would like to share it with others, please write a review or a short feedback.