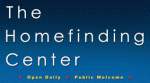 The Homefinding Center
4300 Green River Rd. #118
Corona
,
92880
United States
See map:
Google Maps
---

Cameron Novak
Corona,
Business Phone
951-212-7479
Alternative Phone
951-272-6850
Serving Areas:
Southern California, Riverside, Chino Hills, Yorba Linda, Corona, Lake Elsinore
---
About The Homefinding Center
Corona Real Estate Agents specializing in representation of buyers and sellers in real estate transactions with emphasis on Short Sale Negotiations.
If you're looking for an expert Corona Real Estate Agent who knows the area intimately, operates with integrity, and can represent your best interests during your real estate purchase or sale... You've found the right agent!  I want your business and would be happy to hear from you.  Call me at your convenience for a free consult at 951.212.7479.
---
---
Reviews & Feedback

If you have an experience working with The Homefinding Center and would like to share it with others, please write a review or a short feedback.