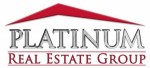 Platinum Real Estate Group, PLLC
2 North Main Street Suite #11
Providence
,
84332
United States
See map:
Google Maps
---

Lisa Udy
Providence,
Business Phone
435-213-9335
Alternative Phone
435-881-3022
Serving Areas:
Richmond, Lewiston, Hyde Park, Logan, Providence, North Logan, Smithfield, Trenton, Clarkston, Benson, Cove, Cornish, Amalga, Newton and surrounding Cache County Areas
---
About Platinum Real Estate Group, PLLC
The Lisa Udy Team is a full time real estate team serving buyers and sellers for all of their Cache County real estate needs.
I am a full-time professional Real Estate Agent in Logan Utah and all of Cache Valley. As a lifelong resident, I love to call Cache Valley my home, and I have spent countless hours getting to know the area and all it has to offer. It has been a great place to live and raise my family. I have three children and one granddaughter who is the light of my life. 

As an experienced real estate agent, I have been helping people purchase and sell properties for the past eight years. It has been particularly rewarding finding people the home of their dreams in Utah. Prior to starting my career in real estate, I owned and operated community grocery stores for 21 years. My family still owns a small market in Logan which is a landmark in the area. I attended Utah State University, and have attended three Star Power Universities which exclusively trains real estate agents. 

As an experienced real estate agent, I specialize in helping buyers and sellers with all their real estate needs in Utah. To date, I have closed over 235 transactions with sales of more than 45.9 million dollars. My goal is to make all of your real estate transactions as easy and stress-free as possible. 

I am backed by a team of highly trained staff members whose job is to help me make sure every detail is addressed. Our office is set up to take care of all your real estate needs. We have an excellent team who works hard to make selling or buying your home as easy as possible. We would love the opportunity to help you.
Full Time Professional Agent
Real Estate Specialist
Residential
Commercial
Land
Horse Properties
Full Service Office
---
---
Reviews & Feedback

If you have an experience working with Platinum Real Estate Group, PLLC and would like to share it with others, please write a review or a short feedback.