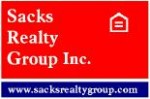 Sacks Realty Group Inc.
1420 Celebration Blvd Suite 200
Celebration
,
34747
United States
See map:
Google Maps
---

Richard Sacks
Celebration,
Business Phone
321-559-1101
Toll Free
866-254-6877
Serving Areas:
Winter Haven, kissimmee, haines city, davenport, Celebration, Champions Gate, Lakeland
---
About Sacks Realty Group Inc.
Welcome to Sacks Realty Group, located in Celebration, Florida. Distinctive Real Estate Investment Properties in the Disney(R) area. Whether you are looking for a Vacation Home, Florida Villa or Relocating here to a Primary Residential Property, we will meet all your expectations and more by introducing you to investment opportunities in Orlando, Kissimmee, Davenport, Clermont, Celebration and the Disney(R) area. We offer real estate services to all kinds of clients from large Developers of Commercial properties to the first time single-family buyer seeking Central Florida Real Estate. Sacks Realty Group is a professional full service real estate office servicing Orlando and Central Florida. We take pride in providing you professional customer service and the best quality of investment property that Orlando, Kissimmee, and Central Florida have to offer. With over 30 years of experience, Sacks Realty Group has expertise in Orlando Real Estate, Investment Property, Residential Properties, Vacation or Second Homes, Foreclosures, Short-Sales, Pre-Construction, Commercial, Single Family, Short-Term Rental Homes, Florida Villas, Condos, and Townhouses. Regardless of who has the listing, we will assist you in purchasing that dream real estate property that you deserve.
---
---
Reviews & Feedback

If you have an experience working with Sacks Realty Group Inc. and would like to share it with others, please write a review or a short feedback.