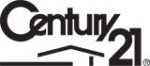 Century 21 Absolute Realty
512 Baltimore Pike
Springfield
,
PA
,
19064
United States
See map:
Google Maps
---

Doug Durren and Gloria Todor
Springfield, PA
Business Phone
610-328-4300 x131
Alternative Phone
484-431-3686
Serving PA Areas:
Wallingford, Springfield, Brookhaven, Parkside, Aston, Swarthmore, Havertown, Upper Darby, Drexel Hill, Media, Newtown Square, Marple Township
---
About Century 21 Absolute Realty
Friendly Conscientious Realtors serving Delaware County and surrounding areas
First Time Home Buyers now is the time to take buy!  Take advantage of low interest rates and the $8000 Tax Credit.
Call us for details.
---
---
Reviews & Feedback

If you have an experience working with Century 21 Absolute Realty and would like to share it with others, please write a review or a short feedback.