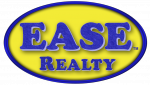 Ease Realty, O'Hara & Associates
13973 Leatherwood Drive
Carmel
,
46033
United States
See map:
Google Maps
---
Stacey O'Hara
Carmel,
Business Phone
317-213-3223
Alternative Phone
317-329-4889
Serving Areas:
Indianapolis, Carmel, Avon, Westfield, Brownsburg, Sheridan, Fishers, Noblesville, Geist, Lawrence, Cicero, Broad Ripple, Tipton
---
About Ease Realty, O'Hara & Associates
Local Real Estate Brokerage that focuses on great customer service. Specializing in Listings and assisting Buyers in Home Purchases. Located in Carmel, Indiana and managed by Carmel Indiana native, Stacey O'Hara.
Stacey O'Hara has been in the Real Estate Industry since 2000.  She started out as an Assistant selling homes in a new home community.  In 2002, she became a licensed Real Estate Salesperson, and in 2003 became a licensed Real Estate Broker.  Over the past 6 years she has honed her skills as a Realtor by working at larger real estate companies in Carmel, Indiana.  Because of her independent nature, Stacey took what she had learned and ventured on her own in July of 2007, opening Ease Realty, O'Hara & Associates, LLC.
As a Co-op, Ease Realty, O'Hara & Associates does not have the high overhead that most large companies have.  Because of this, Stacey is able to pass some of this savings on to her Sellers.  All Sellers receive Full Service treatment at a lower commission.  This helps the seller keep more of their hard-earned equity, without sacrificing on service and the latest in marketing technology. 
Stacey believes in utilitizing the internet to market her properties.  With Virtual Tours, Professional Photography, Showcase Listings on Realtor.com along with the more personal service that only a smaller company can give, Stacey O'Hara is a Realtor that can get your home sold.
---
---
Reviews & Feedback

If you have an experience working with Ease Realty, O'Hara & Associates and would like to share it with others, please write a review or a short feedback.