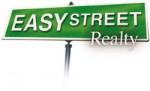 EasyStreet Realty, Inc.
8200 Haverstick Rd. Suite 100
Indianapolis
,
46240
United States
See map:
Google Maps
---

Chris Kukelhan
Indianapolis,
Business Phone
317-205-4320
Toll Free
877-993-3279
Alternative Phone
317-280-4663
Serving Areas:
Indianapolis, Carmel, Avon, Zionsville, Westfield, Brownsburg, Fishers, Noblesville, Greenwood
---
About EasyStreet Realty, Inc.
EasyStreet Realty, is the a full service residential real estate brokerage specializing in helping both buyers and sellers. EasyStreet was founded in the year 2000, is a member of the National Realtor Association, Metro Indianapolis Board of Realtors and the Indianapolis Better Business Bureau. EasyStreet employs full time, professional Realtors that view real estate as a career, not a part time hobby.
EasyStreet Realty Indianapolis Realtors
EasyStreet Realty is the undisputed leader for representing buyers looking to
invest in a new home. We have helped thousands of residents into a home that
fits their wants and needs while securing the absolute best deal for the buyer.
At EasyStreet Realty our team goes far beyond helping you find the best value
in your new home. We are committed to providing each of our clients with a truly
exceptional experience. This is why 99% of our clients would refer us to
their friends and family!
Why Sell Your Home with EasyStreet Realty, Inc.?
Our agents are sophisticated in their knowledge, aggressive in their efforts
and proven over time. List your home with EasyStreet because we're the best at
what we do. Period.
Shortest time on market at the best sales
price. Our listings sell faster because they are priced right from the
start and given maximum marketing exposure. A quicker sale means more money and
fewer headaches for you.
Experience. Each member on our
listing team views their profession as a career, not a part time hobby. When you
contact EasyStreet about selling your home, rest assured you will be partnering
with a seasoned real estate professional.
Exposure. Few other brokerages can
give your home the exposure to the market like EasyStreet. EasyStreet makes sure
through its on-line dominance, technology superiority, and industry connections,
your home is exposed to the entire market.
Team of Professionals. Each one of
our listing agents is part of a team that consists of seasoned real estate
professionals, full-time information technology specialists, and a full-time
administrative support staff.
---
---
Reviews & Feedback

If you have an experience working with EasyStreet Realty, Inc. and would like to share it with others, please write a review or a short feedback.