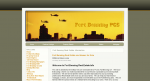 Shepherd Brokers.com
5363 Veterans Pkwy
Columbus
,
GA
,
31904
United States
See map:
Google Maps
---

Wayne and Donna Long
Columbus, GA
Business Phone
706-325-5000
Toll Free
1-888-796-7469
Serving GA Areas:
Columbus GA, Fort Benning, Phenix City AL
---
About Shepherd Brokers.com
Site for families PCSing to Fort Benning. Find a Home - Learn about Fort Benning and Surrounding areas - Pre-Qualify for a Mortgage. We have provided Maps of the area and are linked into the best search system in our area for finding a home in the Columbus and Phenix City areas. We want to be your Fort Benning GA move Coordinator!
Our site is designed to be a one stop shop for families who are
PCSing to Fort Benning GA
. We strive to provide info about the Fort Benning Homes as well as info about life in and around
Fort Benning
. The Columbus Ga - Phenix City Alabama area is a great place to live and raise a Family. We will help you find a home and get comfortable with your community. Let us help you make a wise investment and a good decision about your home in
Columbus Ga
or Phenix City AL.
---
---
Reviews & Feedback

If you have an experience working with Shepherd Brokers.com and would like to share it with others, please write a review or a short feedback.