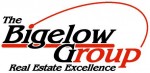 Keller Williams Realty
11407 S Saginaw St
Grand Blanc
,
48439
United States
See map:
Google Maps
---

Jeremy Bigelow
Grand Blanc,
Business Phone
888-446-6846
Toll Free
1-888-446-6846
Alternative Phone
989-277-6300
Serving Areas:
Livingston, Genesee, Shiawassee & Lapeer Counties
---
About Keller Williams Realty
Our REO Group has a team of specialists with over 7 years of REO experience, selling 100's of REO Properties. We are currently looking to add more assets to our inventory and looking for new win-win relationships. So please feel free to try us out, you will be pleasantly surprised you did. We have many satisfied clients and we understand all the time frames that must be met.
---
---
Reviews & Feedback

If you have an experience working with Keller Williams Realty and would like to share it with others, please write a review or a short feedback.