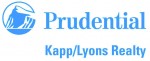 Prudential Kapp/Lyons Realty
440 Hwy 174
Edisto Island
,
SC
,
29438
United States
See map:
Google Maps
---

Matt van Bakergem
Edisto Island, SC
Business Phone
843-708-9991
Toll Free
800-945-9667
Alternative Phone
843-869-2516
Serving SC Areas:
Edisto, Edisto Beach, Edisto Island
---
About Prudential Kapp/Lyons Realty
Search all Edisto Island and Edisto Beach Real Estate for sale. Beachfront, Deepwater, Homes, Lots Condos. Search sales statistics. Search by price. Find your dream property today.
I was born and raised in St. Louis, Missouri but was introduced to South Carolina's beautiful low country as an infant. My grandparents owned Oak Island Plantation and it didn't take long for this Midwestern, city-dwelling guy to fall completely in love with island life on Edisto!
Oak Island was built in 1828 by my ancestor, William Seabrook and until 2002, remained in our family. After my grandfather, a career army officer retired, my grandparents restored the beautiful house and I looked forward to spending time at Oak Island every year as I was growing up. My Grandfather, "Pop" taught me to fish, to cast a shrimp net and to eat oysters while Amy, my grandmother encouraged my golf skills and my love of low country cooking. Edisto seemed a magic place to visit and I know I've found a permanent home now.
I attended Furman University in Greenville, South Carolina, graduating with a BA in Sociology in 1999. I met my wife, Karen there. We were blessed in 2004 by the birth of our beautiful daughter, Ella. In August of 2007, we welcomed Benjamin to the family. Casey is our yellow Lab. We recently purchased a home and look forward to making improvements in the coming months.
I've been a realtor since 2002 and feel absolutely suited for a job that takes me all over the island on a daily basis. I know I've explored every single inch of it! I've got a list of happy, satisfied clients that continues to grow.
---
---
Reviews & Feedback

If you have an experience working with Prudential Kapp/Lyons Realty and would like to share it with others, please write a review or a short feedback.