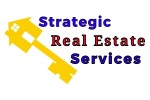 Strategic Real Estate Services
34 Ash Street
Gardiner
,
04345
United States
See map:
Google Maps
---

Jim Rideout Jr
Gardiner,
Business Phone
207-485-1105
Serving Areas:
Litchfield, Oakland, Windsor, Manchester, Fairfield, Brunswick, Augusta, Randolph, Richmond, Leeds, Greene, Hallowell, Gardiner, Monmouth, Belgrade, Winslow, Dresden, Rome, Sidney, Wintrhop, China, Pittston, Whtefield, Vassalboro, Readfield, Topsham
---
About Strategic Real Estate Services
Buyer & Seller Representation Residential & Commercial Waterfront Properties Cottages, Condos & Land Mobile Homes & Luxury Homes
I have been a Gardiner area resident for the better part of my life. After successfully receiving a diploma from Gardiner Area High School, I continued my education locally at Thomas College where I earned a Bachelors Degree in Public Accounting. Persistently, I continued my education and achieved a Masters Degree in Business Administration at Southern New Hampshire University. I am the broker agent/owner of Strategic Real Estate Services.

Real Estate Services Offered:

I offer customer friendly services within the central and mid coast Maine area. My goal is to make the process involved in Real Estate to be a fun & exciting adventure. I specialize in both buyer & seller representation. So whether your needs are commercial or residential, let me make your experience be enjoyable one!!

Education:

Thomas College – Waterville, ME:
Bachelors in Public Accounting (1997)

Southern New Hampshire University – Manchester, NH:
Masters in Business Administration – MBA (2001)

Hobbies:

In my spare time I am an avid outdoorsman. I enjoy playing most sports such as softball, bowling and golf. I also enjoy being active with hiking, mountain biking, skiing and motorcycling. During my down time, I like to do things with my friends and family or just simply reading to further my knowledge or satisfy my imagination.
---
---
Reviews & Feedback

If you have an experience working with Strategic Real Estate Services and would like to share it with others, please write a review or a short feedback.