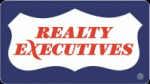 Phoenix Homes Team
11211 N. Tatum Blvd., Suite 130
Phoenix
,
85028
United States
See map:
Google Maps
---

Matt Pellerin
Phoenix,
Business Phone
602-404-9700
Serving Areas:

---
About Phoenix Homes Team
Matthew Pellerin; serving the greater Phoenix, Arizona area. Specializing in residential real estate, hillside-view homes, second homes, investment properties and first time buyer consultations.
Welcome to Scottsdale, Arizona
Scottsdale Arizona known as "The West's Most Western Town" is still true to its roots. Known as an international tourist destination, Scottsdale luxury real estate still retains its western architecture. Legendary architect Franklin Loyd Wright set up his "winter camp" in the Scottsdale area in the late 30's. Today, many of Scottsdale's luxury homes and buildings reflect his influence.
---
---
Reviews & Feedback

If you have an experience working with Phoenix Homes Team and would like to share it with others, please write a review or a short feedback.