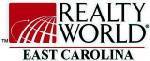 Realty World - East Carolina
308-A SE Greenville Blvd
Greenville
,
NC
,
27858
United States
See map:
Google Maps
---

Jesse Allen
Greenville, NC
Business Phone
252-714-1686
Alternative Phone
252-295-0367
Serving NC Areas:

---
About Realty World - East Carolina
Your local Condo & Townhouse connection! Serving the Greenville, Winterville and surrounding areas. Our Client's Homes sell for more in less time!
Welcome to Greenville and Pitt County - the hub of Eastern North Carolina!
Greenville is now the retail, healthcare, educational, cultural and sports hub of Eastern North Carolina. The designation has been rightfully earned by the people of the region by both carefully preserving a rich historical heritage and displaying an energetic willingness to adapt to a changing economic and commercial world.
From every retail store you can imagine, to a world-class regional medical facility and heart center, to one of the state's largest universities and a top-notch medical school to college athletics and "Sportstown USA" recreation to high-achieving public schools to cultural opportunities akin to big-city life, Pitt County is rich in opportunity.
Progressive planning and cooperation between government, business and private citizens has allowed the Greenville MSA to maintain a careful balance between economic growth and a high quality of life for old-family residents and newcomers alike. The region continues to combine a low cost of living with ideal climate, truly superior recreational capabilities, excellent medical and educational facilities, a well-trained, eager and loyal work force and cultural amenities usually found in much larger and more cosmopolitan population centers.
Greenville offers something which is becoming increasingly rare in today's fast-paced world - a small town atmosphere ideal in which to live, work, play and raise a family and all without sacrificing any of the "big city" lures of arts and culture, shopping centers, entertainment, education and medical services. Pitt County is also home to 8 other municipalities, each with their own charm and unique atmospheres.
Whether you are visiting this region of North Carolina for recreation and relaxation or are considering becoming a part of its ever-expanding business, medical or educational communities, we welcome the chance to show you that we're dedicated to make your stay (short or life-long!) here one that is second to none.
Areas of Expertise
1.  Listing & Selling
2.  First Time Home Buyers
3.  New Construction Expert
4.  Investors
5.  Land
6.  Virtual Marketing
---
---
Reviews & Feedback

If you have an experience working with Realty World - East Carolina and would like to share it with others, please write a review or a short feedback.