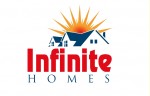 INFINITE HOMES OF NYC
239-32 148 Avenue
Rosedale
,
NY
,
11422
United States
See map:
Google Maps
---
Patrick Jean
Rosedale, NY
Alternative Phone
917-731-8314
Serving NY Areas:
Forest Hills, Wakefield, Hollis, New York, County of Queens, Briarwood, Cambria Heights, Jamaica, Jamacia Estates, Kew Gardens, Laurelton, Ozone Park, Queens Village, South Ozone Park, Springfield Gardens, Rosedale, St. Albans
---
About INFINITE HOMES OF NYC
Selling Real estate in Queens, Brooklyn, NYC, Long Island, Nassau, Suffolk County has never been easier. Whether you are buying or considering selling your home, feel free to use our site and find your perfect vision.
---
---
Reviews & Feedback

If you have an experience working with INFINITE HOMES OF NYC and would like to share it with others, please write a review or a short feedback.