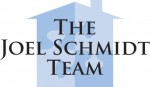 The Joel Schmidt Real Estate Team
6870 Grand River
Brighton
,
48114
United States
See map:
Google Maps
---

Joel Schmidt
Brighton,
Business Phone
313-215-4284
Alternative Phone
810-844-2273
Serving Areas:
Howell, Hartland, Livingston County- Brighton, Fowlerville, Hamburg, Pinckney, South Lyon
---
About The Joel Schmidt Real Estate Team
Why hire a single real estate agent to help you buy or sell a home when for the same price you can have one of the largest and most professional Real Estate Teams available! The Joel Schmidt Real Estate Team is dedicated to Customer Service and to the Real Estate Profession. Our Team consists of professionals that work only in specific fields, like our Listing Specialist, Buyer Specialist and Investment Home Specialist. One of the most important parts of our Team is our Back Office Support. The Joel Schmidt Team's Office consists of a Full Time Customer Service Manager, Database Manager, and a Web Staff to manage our 50+ websites and blogs. Livingston County's Real Estate Market is changing consistently. In today's market you need an aggressive Real Estate marketing plan to get your home sold FAST and for Top Dollar! Individual agents can not afford to give their listings the kind of marketing presence we do! Call us today at 1-810-844-2273 to find out what it is like working with a Real Estate Team that treats your home purchase like an investment. Call us to find out why we are the fastest growing Real Estate Team in Livingston County Michigan history.
The Brighton Michigan Real Estate Team to choose
Every 10 years or so, the market/economy changes and we as business people must have the ability to change our business so our clients don't suffer the effects of hiring a Realtor that is not using all the tools available to help you buy or sell Real Estate in for the most amount of money in the shortest time possible.
Technology is ONE of the greatest advancements in Real Estate since the Multiple Listing Service (MLS) was created. This tool alone will change the way Brighton Real Estate Agents market themselves, advertise homes for sale and generate buyer and seller leads. You can either embrace the change or resist it. Most people are hesitant to change! This opens up a big question for the average consumer. Is YOUR Realtor using TECHNOLOGY to help you buy and/or sell Real Estate in Livingston County? Be sure to ask! For a FREE information package about what WE do differently, just click on this Link: FREE Report on hiring your next Realtor!
Brighton Michigan Real Estate Team
We at The Joel Schmidt Team Thrive on change! Thus- We have built a Team of Professional Realtors that are intuitive and business minded. Technology is what our Real Estate business has built its foundation on and we are using the most powerful tools that are available in Real Estate today! We are always looking for the newest tools that cut down on our costs, time and generation of leads.
The Joel Schmidt Home Selling Team in Brighton Mi->
*Most Realtors operate a one man show and try to tackle all of the operations of the business by themselves. They eventually run up against the limits of time, energy and money. Few homes sold means limited cash flow to invest back into advertising your home.
*THE JOEL SCHMIDT HOMESELLING SYSTEM allows you to have access to a whole team of professionals for the same price as what other agent's charge. We never run out of time for you because each of us is seperately responsible for a specific process in the buying OR selling of your home. Together, our combined efforts add up to superior marketing and customer service! Bottom line- More money in your pocket at the end of the day!
---
---
Reviews & Feedback

If you have an experience working with The Joel Schmidt Real Estate Team and would like to share it with others, please write a review or a short feedback.